The Team
---
Alan J Goldberg - CEO ext. 204; Email Alan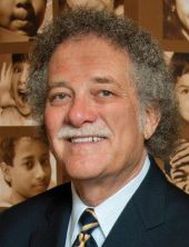 Alan is the foundation that Diversified Companies was built on. Founding the company in 2005 and consistently building a solid reputation for himself, the team and the company. It is with his talent, focus and devotion that Diversified has been developing projects throughout the State of Florida with over three hundred million square feet of development and leasing operations.

What gave the Alan the groundwork to develop Diversified was his experience as the Founder and President of Goldberg, Young, Goldberg & Borkson, P.A., a private law firm with a focus on acquisitions, development, buying and selling of real estate. His experience also includes being the President of Diversified Oil Company, a wholesale distributor of fuel and lubricant products. As well as being the founder and President of PSI Group of Companies that focused on commercial real estate development, management and leasing.
Alan is a University of Miami graduate with a B.A. in Business Administration and a Juris Doctor degree from their School of Law.
​
Alan is known for his devotion to volunteering and philanthropic efforts. Always a devoted member in his community. He has continuous efforts in supporting The United Way, Women In Distress and Hands On Broward. In 2016 Alan was honored with the Melissa Aiello Character Award with Junior Achievements. He also serves on the Board of Directors for the Boys & Girls Clubs of Broward County and the American Diabetes Association.
Working with a man with deep routes, experience and devotion ensures that any project he is involved in will be successful. ​
---
Cary A Goldberg - President ext. 202; Email Cary

As President of Diversified Companies, Cary provides executive leadership and sets overall strategy for Diversified's development efforts across its platform. He has nearly 20 years of real estate experience, covering retail, aviation, and office sectors.

Prior to joining his father, Cary was with the Stiles Corporation and Kenco Communities.

Cary holds a degree from the University of Florida and is an advisory board member for the MSRE program at UF. He is a Governor Appointee to the South Florida Regional Planning Council, and the Mayor's Appointee to the Economic Development Advisory Board for the City of Fort Lauderdale. Cary also serves as the President of Envision Uptown, Inc, a public/private partnership created to support and grow Uptown Fort Lauderdale.

Cary is a native to South Florida and believes very strongly in his community. He has been an active Executive Board member for the Boys and Girls Clubs of Broward County and successfully created 2 major fund raising events. Today, he is the Chairman of the Channing Crowder Bass Fishing Tournament.
---
John Brennan - Vice President - Development ext. 203; Email John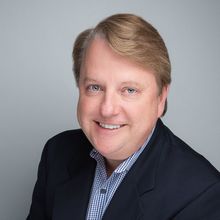 John joined Diversified Companies in 2015 as Vice President. John oversees development projects from the site identification, due diligence, acquisition, entitlement process, construction, through to project stabilization.

For the past 30 years John has been involved with the acquisition and development of numerous retail and office properties throughout Florida. Prior to joining Diversified Companies, John was president of Oasis Development Group located in Fort Lauderdale. This company had a successful track record of acquiring value-add commercial real estate properties throughout the state of Florida for more than ten years.

John is on the Board of Directors of the Heart Gallery of Broward County and Committee Co-Chair of Boy Scout Troop 190 in Fort Lauderdale. He earned a Bachelor of Science degree in Real Estate from Florida State University in 1987. He is member of the International Council of Shopping Center (ICSC), a Certified Commercial Investment Member (CCIM) and is a retired Member of the Appraisal Institute (MAI).

"Brennan's 30 years of knowledge and extensive experience will significantly compliment Diversified's commitment to development in South Florida," said Alan Goldberg, CEO, of Diversified Companies.
---
Howard Lefkowitz - Vice President - Leasing ext. 200; Email Howard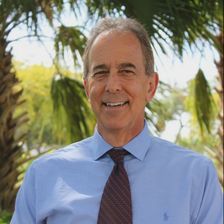 Howard joined Diversified Companies in March of 2017 as Vice President Leasing.

His responsibilities include coordinating all leasing activity for our development, existing, and third party projects.

For the past 30 years, Howard has been coordinating the leasing activity for retail projects throughout the State of Florida. His primary experience has been in the leasing and redevelopment of grocery anchored retail centers for institutional owners. Prior to joining Diversified Companies, Howard leased portfolio's for Equity One, Woolbright Development, Morguard / Sizeler Real Estate, Hill Partners and CBRE.

Over the past 5 years, Howard completed 150 new leases generating $13.M in annual income, in addition to 145 renewals.

Additionally, Howard has an extensive background in the retail industry, having ben an executive on both the buying and store management side for Federated Department Stores / Macy's and the owner of a successful athletic footwear / running store in Coral Springs. This combined knowledge of both sides of the tenant / landlord criteria, give Howard a unique ability to qualify tenants, to merchandise retail properties and to ascertain the strength of a properties tenant mix.

Howard has experience in leasing to national anchor tenants, regional growing chains and local start-up companies. He has extensive background in major redevelopment projects, re-tenanting vacant anchor spaces and outparcel leasing. During his 30 years of real estate activity, Howard has represented national tenants as well as being a court appointed Bankruptcy Receiver for institutional owners.

Howard is a licensed Florida Real Estate Broker, and has achieved the (CLS) Certified Leasing Specialist and (CSM) Certified Shopping Center Manager designation from ICSC.

Howard is a graduate of the Indiana University School of Business and has served on the board of Directors for the United Way of Dade County.
---
Greg Emery - Controller ext. 207; Email Greg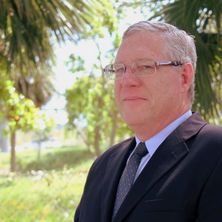 Greg joined Diversified Companies in July 2017 as the company's Controller. He brings over 25 years of accounting experience in the real estate industry to our team.

Prior to joining Diversified Greg was the Assistant Controller for Trammell Crow Residential, involved in their real estate development, accounting and property management. He also bring his experience with Crocker Realty Trust as their Tax Manager, and The Sterling Organization as their Director of Accounting and Tax to our Diversified table.

Greg has a Masters of Accounting degree from Florida Atlantic University and a Bachelors of Science in Accounting from the University of Florida. Greg is a licensed CPA and a valued member of AICPA and FICPA.​
---
John Nichols - Senior Property Manager ext. 206 Email John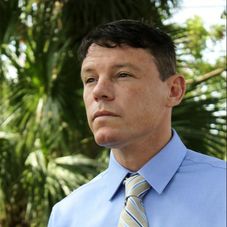 John hit the ground running with Diversified in September 2017. He brings over 15 years of property management experience to Diversified. With over 100 properties under his belt, he brings an array of experience and a gamut of talents to our team.

John has had his hand in working with Commercial Real Estate, Residential Real Estate, Condos Associations and Co-Ops. His keen eye on budgeting will play in our clients favor. He has maintained a high standard of property management all whilst procuring additional management contracts with new properties.

We are lucky that John is not afraid to get his hands dirty. He has managed renovation projects that include roofing replacements, elevator modernization's, concrete sea wall repairs, pool repairs and upgrades, landscaping, irrigation, mold and lead paint remediation and complete interior gut renovations.

John has his Florida CAM license, New York Real Estate License, holds R1 and R2 Appraisal Certifications, a Real Estate Management license, and Department of Building Code Certification.
​
---